"Unmissable, informative, impressive"
BE PART OF THE FUTURE OF THE SPACE INDUSTRY AT NORTH AMERICA'S PREMIER B2B EVENT
spacer
spacer
INFORMATIVE, INSPIRING, UNMISSABLE
BE PART OF THE FUTURE OF THE SPACE INDUSTRY AT NORTH AMERICA'S PREMIER B2B EVENT
spacer
spacer
3,300 visitors | 250+ exhibitors | 40+ speakers
spacer
spacer
Generate a year's worth of business connections in just two days
Space Tech Expo USA is returning to Long Beach, CA for its 11th edition. North America's premier exhibition and conference is your one-stop-shop to discover the brilliance that the space industry has to offer and the must-attend event in your 2023 calendar.
Join your colleagues, peers and competitors this May, (3-4) for two-days of face-to-face collaboration, where you will also get to explore new technologies, meet new business partners, and learn from the industry's most in-demand thought leaders at the conference. All aspects of the event are free-to-attend with your Space Tech Expo pass.
spacer
spacer
---
spacer
"My favourite part has been the exhibition, talking to suppliers, networking with people and making sure we have the connections and that our company has the connections we need."
Antony Miranghi, Electrical Test Engineer, Northrop Grumman
spacer
spacer
Success stories from 2022
Watch the below to find out why Experior Laboratories has exhibited since our very first show and why Space Tech Expo is important to the industry according to Dewesoft! Plus other interviews with top exhibitors and speakers.
spacer
spacer
Why Visit?
1
Get business done.
We attract top-tier exhibitors in the space supply chain. Last year 98% of visitors said they would return for 2023.
2
Develop technical knowledge.
Continue to learn about key industry topics at the conference like workforce development, material development and additive manufacturing plus many more.
3
Find new connections.
We pride ourselves on pairing the industry's best and brightest together in business. Last year 6,406 leads were generated at the show - this could be you!
spacer
2023 Exhibition Showcase
Take a look at some of the latest technology that will be at our 2023 show in our product preview including:
KULR
GF casting solutions
ALPAO
PEI-Genesis
spacer
spacer
---
Exhibit at Space Tech Expo
Are you looking to exhibit at our 2023 show? Stay ahead of your competitiors and create a visible presence amongst thousands of your peers looking to buy and create game-changing partnerships at Space Tech Expo 2023. Find your perfect spot on the show floor with our
floor plan
, check out our
exhibitor prospectus
and
sponsorship opportunities
on our exhibit page.
spacer
spacer
---
spacer
Meet new business partners with B2B Matchmaking

In 2022 we helped 600+ of our attendees book bespoke, face-to-face meetings, resulting in hundreds of new industry contacts and potential partnerships!


B2B Matchmaking is back for 2023, running as part of the event, the service provides an easy platform to pre-book one-to-one meetings on the show floor with new prospective clients, partners and industry suppliers. The service is completely free to all attendees with your all-access event pass.
spacer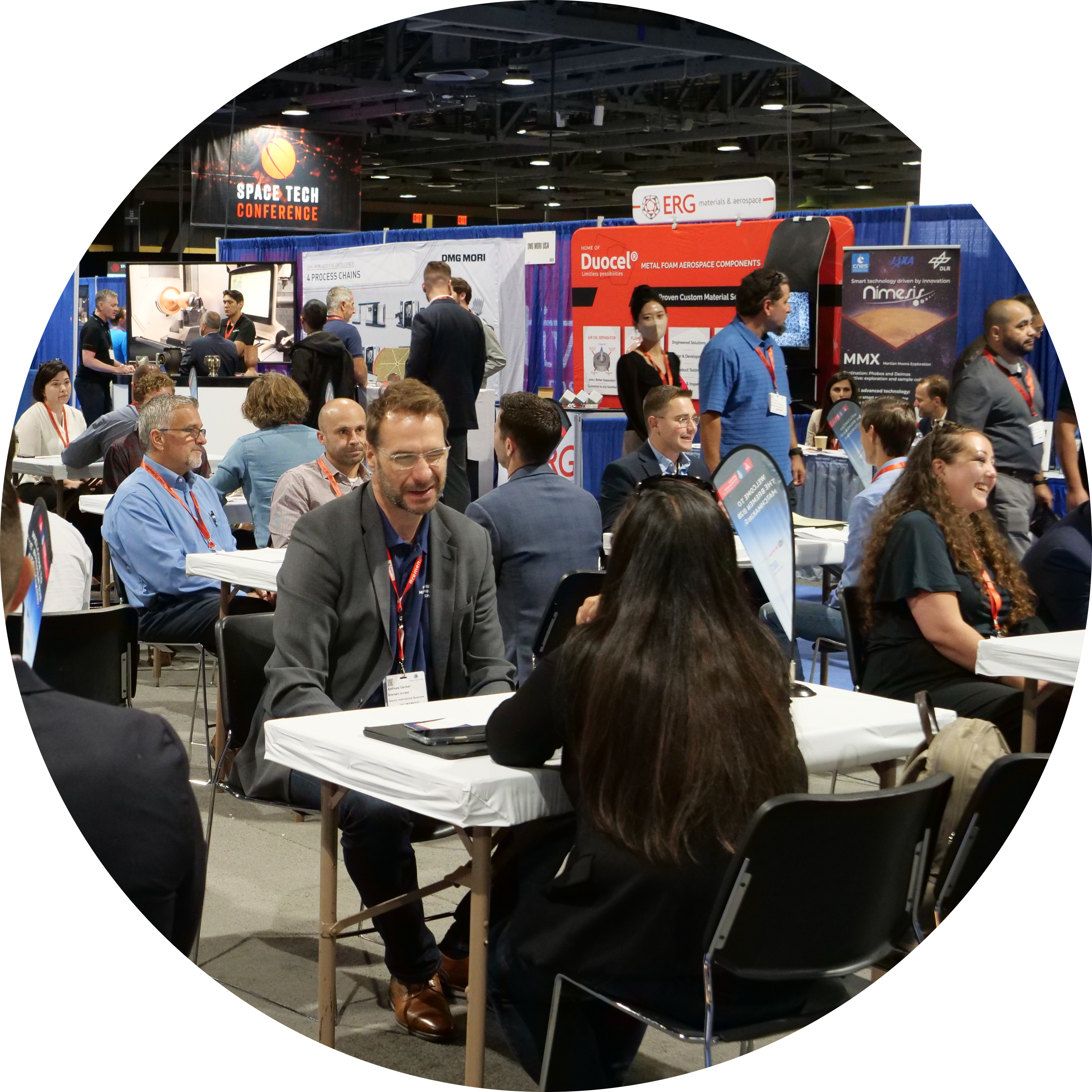 spacer
Level up your technical knowledge
The free-to-attend collaboration of 40+ technical-level speakers from across the supply chain will provide the unique opportunity for attendees to examine key issues and opportunities within the US-domestic and international space industry, with a diverse variety of both industry and technological high-impact sessions.
spacer
spacer
11 years of connecting the industry in pictures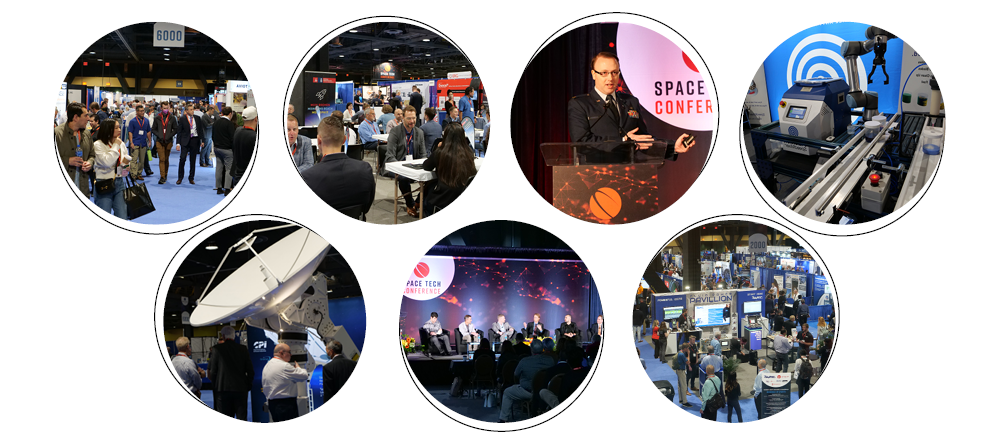 spacer
---
---
spacer
Don't forget...
spacer
spacer
spacer

spacer
spacer
Level up your technical knowledge
spacer
2023 speakers include...
spacer
spacer